Learn how to connect additional Google Analytics properties to your project account.
In the main navigation, go to Settings
Under Project Settings, select the Properties tab
Select Add New in the top right corner

Next, enter your account name and select the Google Analytics property that you'd like to use for analysis.
These Google Analytics accounts are pulled from the Google Analytics email that was connected during your initial sign up.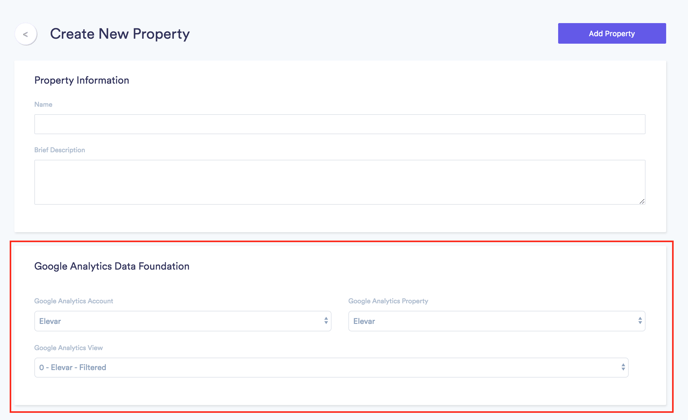 Select Add Property and you'll be prompted to approve the updated billing to your account
Once you've approved the billing, your new property will be available in the main menu and insights will begin compiling.