Quickly see what Elevar's Insights are telling you about your site.
Each Insight Card includes a brief description of what each segment of data is showing you.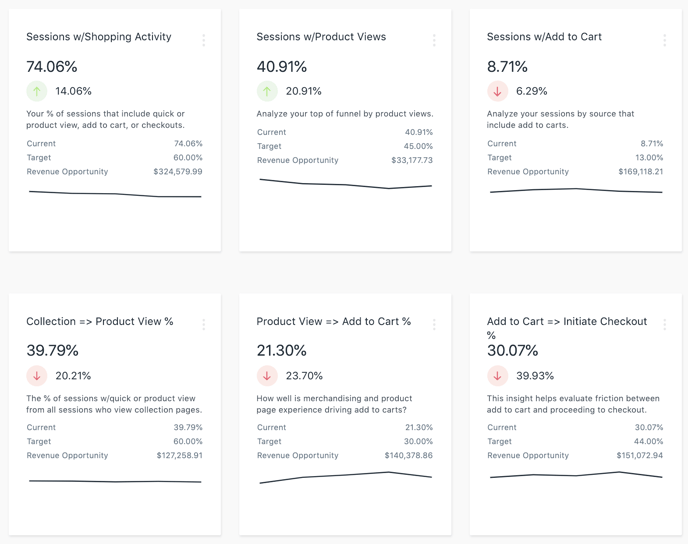 Insight Card Breakdown
Sessions w/ Add to Cart: The name of the insight. We try to keep this descriptive of what your data is being evaluated on.
8.71%: This is the metric (or calculated metric) that the insight is evaluating.
6.29%: This is saying that the average Sessions w/ Add to Cart is 6.29% behind the passing threshold currently set for this insight.
Date Range: If your date range is less than 3 months then we graph your data by the week of the year. Otherwise, it's graphed by month.