Insights help make sense of your Google Analytics data by automating the analysis and compilation of multiple related reports.
Insights are a combination of graphs, row reports, actionable tips, pass/fail thresholds, and your own custom notes.
In total, you can see over 45+ Insights based on your data. Think of them as an ongoing automated analytics audit of your account that provides you with insights on what's going well and what's not going well.
Learn how to interpret your Insights
Each insight has been curated by our team and is broken down by:
Marketing Channel
User Behavior
Enhanced eCommerce
Data Foundation
..and more!
Each insight has a pass/fail threshold default that you can customize. Be sure to check out the Cost Per Transaction metric beneath the graph: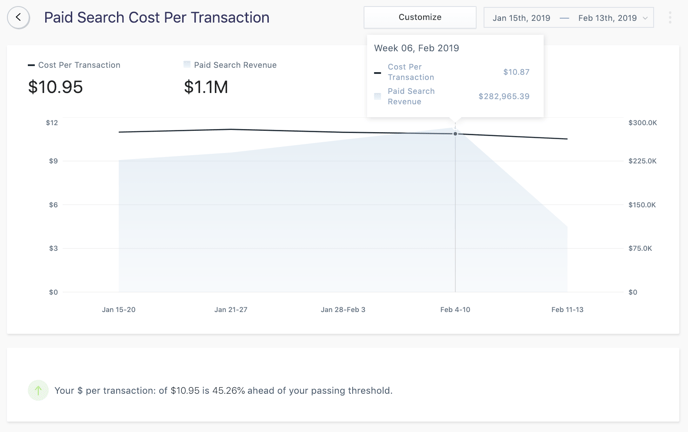 Customize your Insights
Set your own pass or fail threshold, and configure alerts for this insight! Once you apply this update then all teammates will see this change reflected as well. You can update this information as often as you need to.
Actionable Tips
Below the graph, you will find even more details about the insight including actionable tips!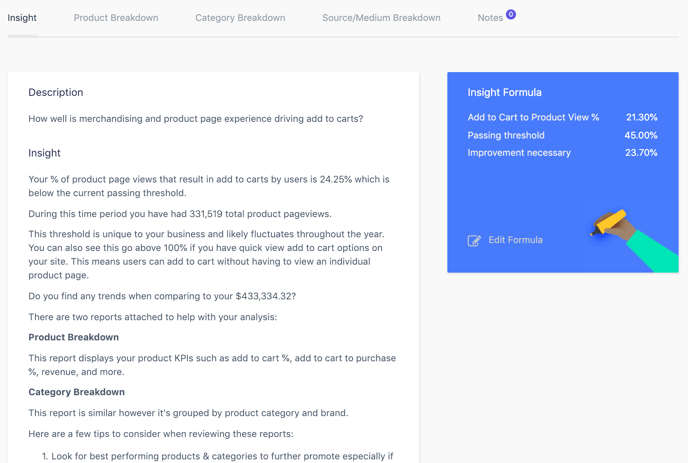 Row Reports for further analysis
You will also find additional insights with row reports broken out by Product, Category, and Source/Medium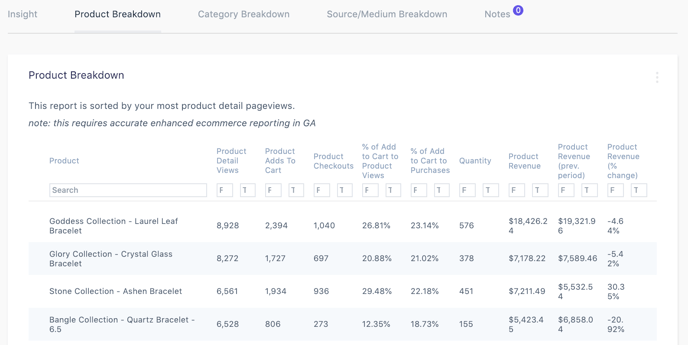 Add Notes!
Stay organized by leaving your own notes, questions, or ideas to address this insight. Your teammates can view and respond as well.
Want more Insights?
Elevar has a team of Data Analysts that can review your site in detail and provide monthly onsight analysis geared towards your specific goals. Learn more