Learn how to utilize Elevar's revenue adjustment feature to maximize your Insights.
On our insight landing page and detail page, you will see an Adjustment toggle. Once you enable Adjustments you will see either:
Revenue increase amount OR
"You've surpassed your target"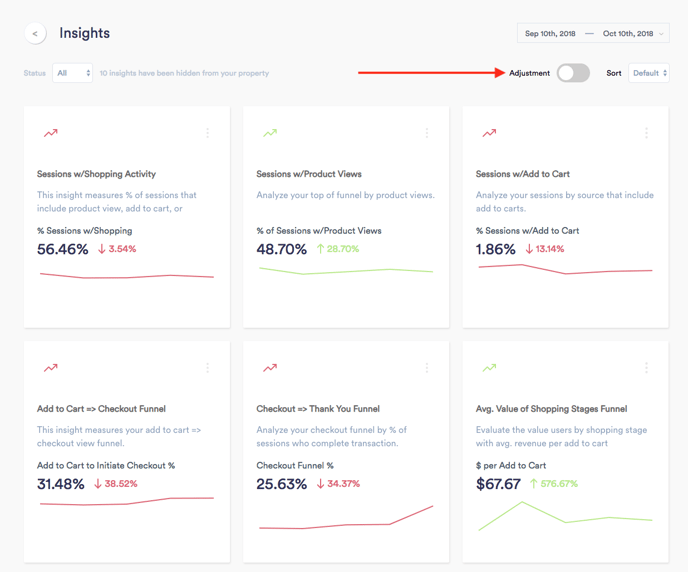 By default, we use the insight pass/fail threshold to trigger our potential revenue impact, but you can adjust and save this on any insight to help in your own strategizing like this: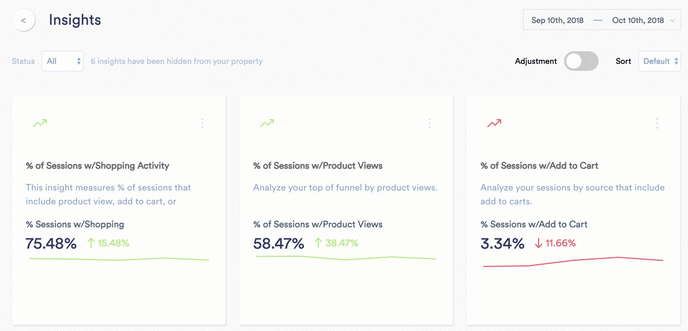 Once you save your adjustment then you can monitor your progress against this insight and prioritize accordingly!