Learn how to add, delete, or edit team members on your account.
In the main menu of your Elevar Dashboard, select Settings
Then select Team Members
Select Add New Team Member and fill out the new user's details.
If you have more than one property on your account, you can assign users to specific properties.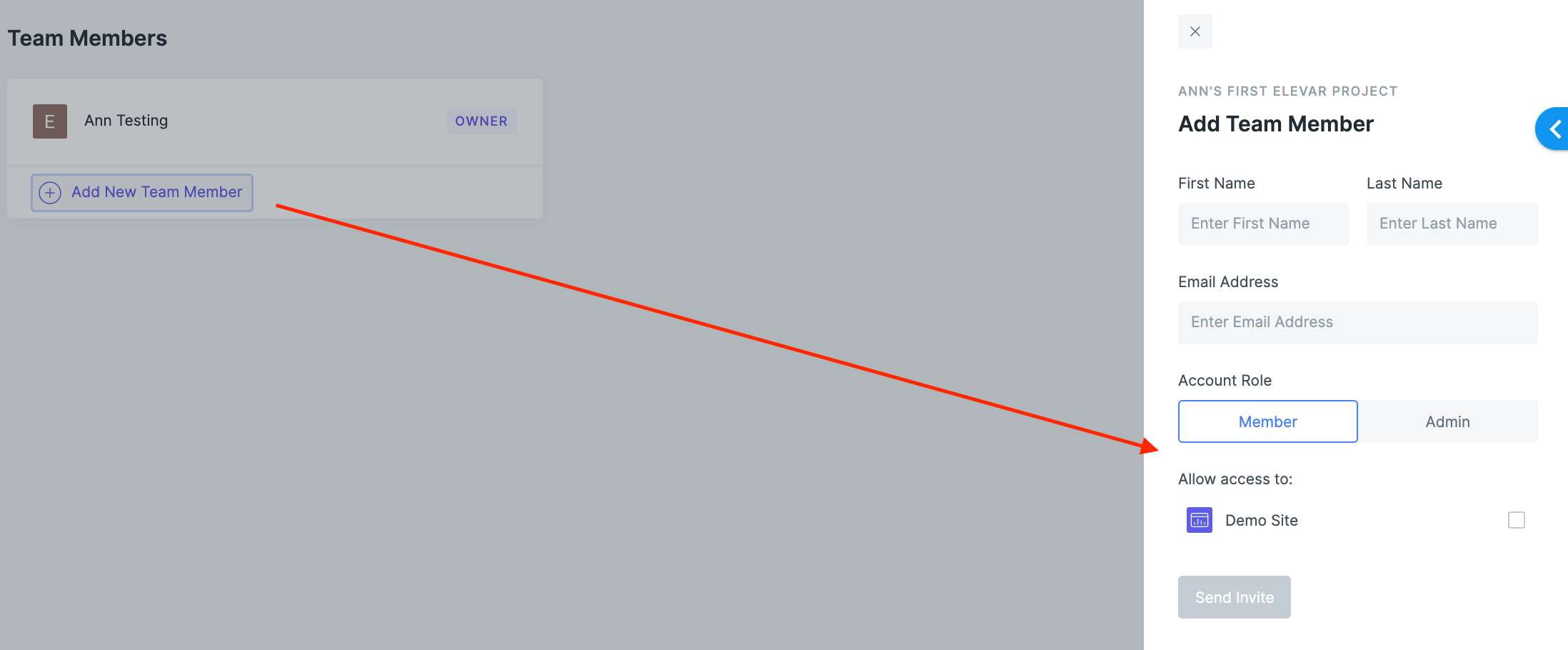 Once you send the invite, the user will remain in the invited section until they create click on the email to set their password and log in.
If you've invited a user and they don't receive an email please ask them to check their spam folder. You can also delete this invite and resend it if you continue to have issues.
How to Remove Team Members
Select the gear next to the user's name