Collaborate and prioritize with To Do's
Creating project To Do's for you and your team is a great way to keep track of tests in progress and to create action plans for your current goals.
Step 1: Create a List
On your Elevar Dashboard, navigate to To Do's and select Create List in the top right corner.

Next, give your To-Do list a name and description. This should be something that relates to the overall focus of the project or goal that your efforts are focused on.
You can create as many lists as you would like, each focused on different efforts!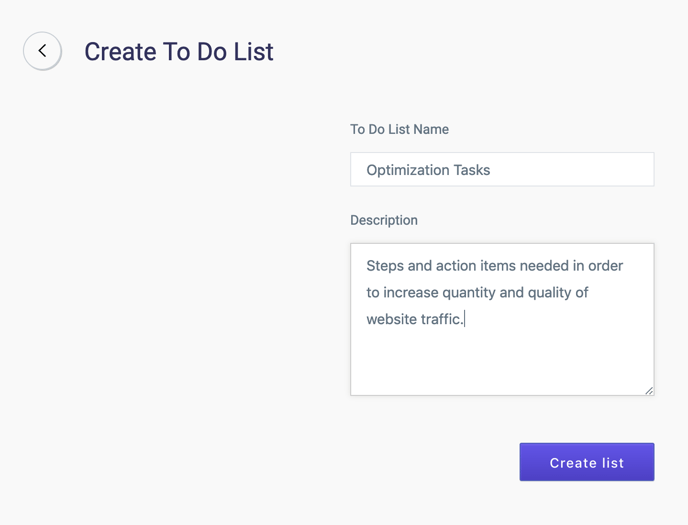 Step 2: Add Items to your To-Do List
Now it's time to start adding items to your To-Do list and assigning them to the right team member.
To get started, select Add New Item and begin typing. Hit Enter to save and move onto the next item.
On the next screen, you have the option of filling in more information about your new To-Do list item. Here is a breakdown of the different options:
Name: The name of your To-Do list (required)
Due date: Set a goal due date for accountability (optional)
Assigned: Associate the task to specific goals or insights (optional)
Description: Include a description to further clarify the tasks (required)
Assign Team Member: Assign the task to yourself or a member of your team (optional) (learn how to invite team members)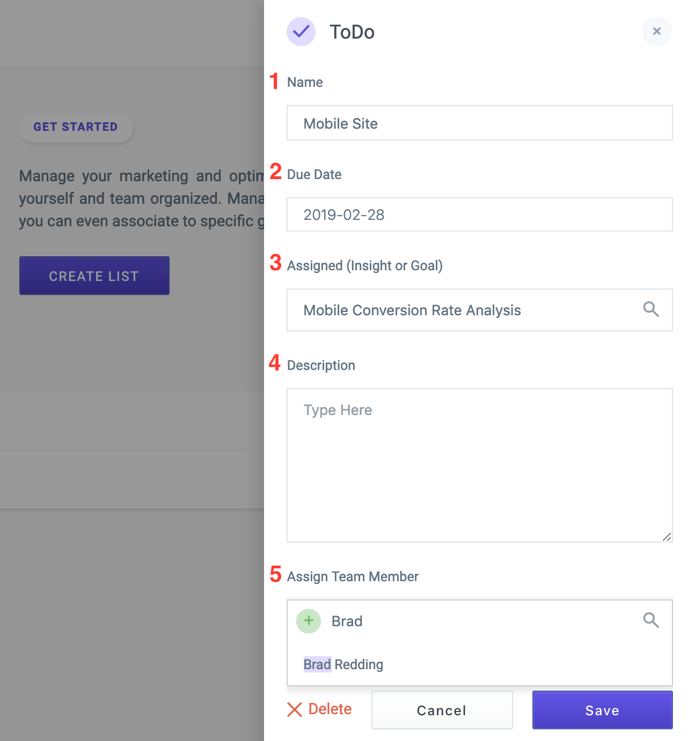 Step 3: Create Subitems (optional)
If you have a To-Do list item that requires a lot of effort to complete, use subitems to further breakdown the list into manageable, action-oriented tasks for you and your team.
On the To-Do list dashboard, hover over the list name and select +subitem, and then enter in the needed details and notes regarding the task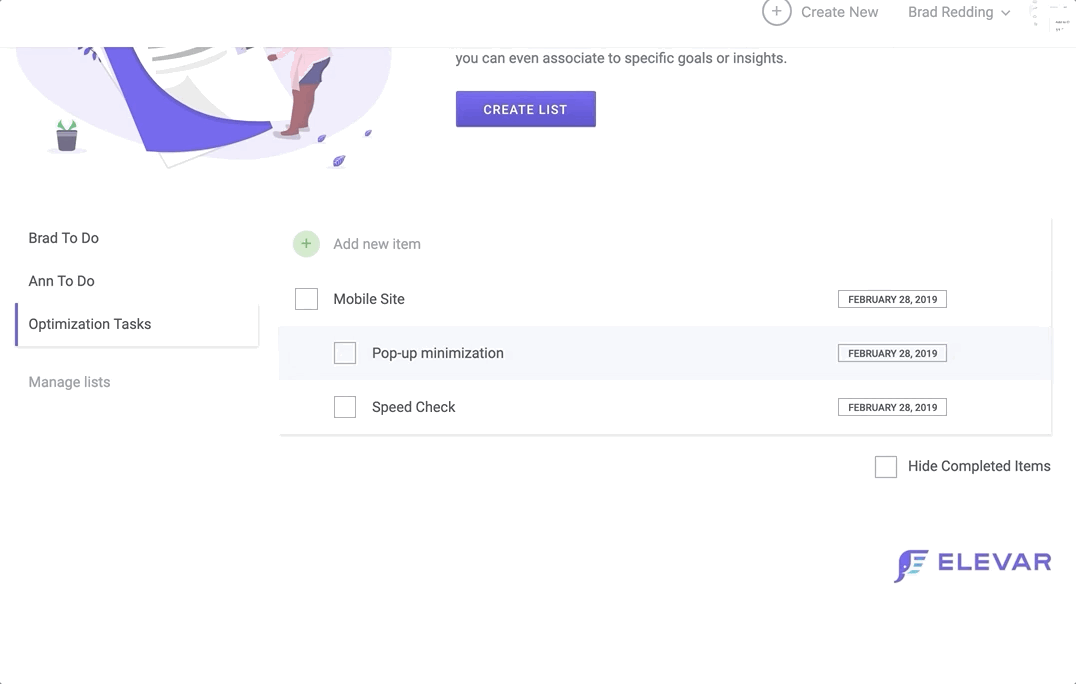 Managing To Do's
How to complete a To-Do item
When a task or subitem is completed, you simply check the box to mark it complete. You also have the option of hiding the completed tasks to keep your list tidy.

How to delete a To-Do item
To delete a To-Do item from your view, simply click into the list, item or subitem you wish to delete and select 'delete'. Keep in mind that deleted items cannot be recovered!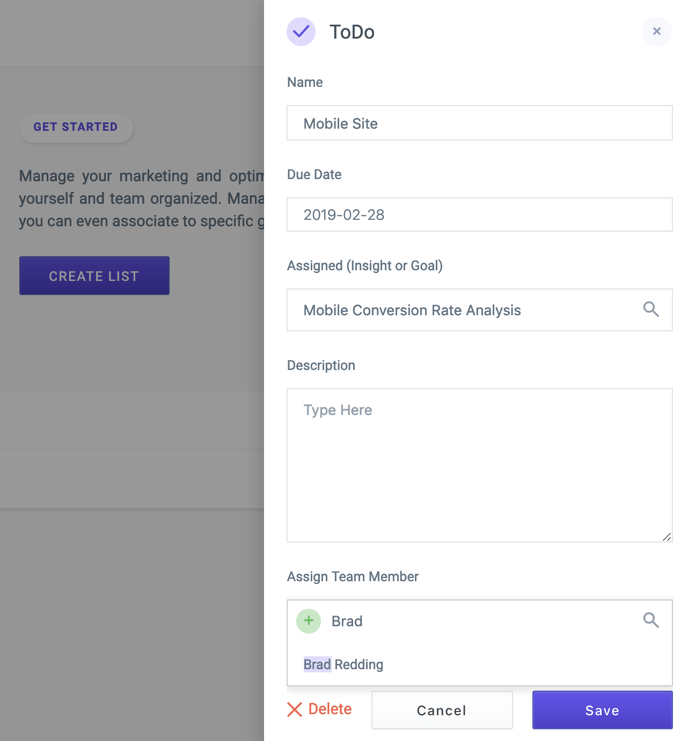 Additional Resources: