See how to edit your Google Analytics account on an existing property.
On your Elevar dashboard navigate to:
Settings > Property Settings > Data Sources
Then select the Google Analytics gear icon:
Then you'll see a menu pop out from the right where you can modify your Google Analytics settings for this property: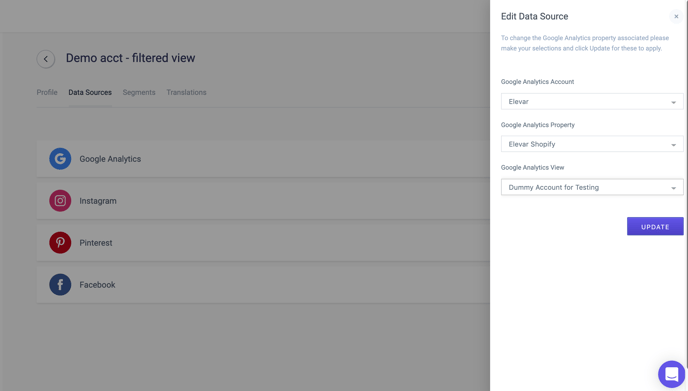 Once you've made your change select "Update" and the insight evaluation will begin on your dashboard (sometimes this can take a couple of minutes).
There is no limit on how often you can change this and you are also able to change out between different Google Analytics properties as well (if you want to analyze different accounts).